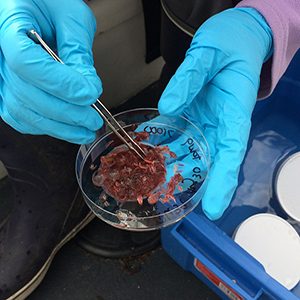 This collaborative research unit aims to understand how marine food webs operate, with a particular focus on British Columbia's coastal ocean.
Posted in 2018, IOFNews, News Release | Tagged with Brian Hunt, British Columbia, Coastline, Faculty, Fieldwork, food webs, Hakai Coastal Initiative, Hakai Institute, IOF postdoctoral fellows, Pelagic Ecosystems Lab, plankton, Research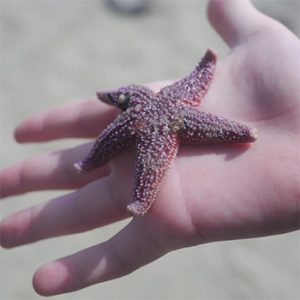 Dr. Christopher Harley was co-author on a recent study looking at sea star wasting disease (SSWD). He discusses the impact on the British Columbia coastline.
Posted in 2018, IOFNews, News Release | Tagged with Biodiversity, British Columbia, Christopher Harley, Climate change, Coastline, Conservation, Faculty, Marine ecosystems, sea stars