These two new Fisheries Centre Research Reports will help us understand the overpowering changes that colonial settlement and development has had on the marine ecosystems surrounding the Lower Mainland area of British Columbia.
Posted in 2022, IOFNews, News Release | Tagged with Aboriginal fisheries, birds, British Columbia, Coastline, FCRR, fish, fish stocks, fishing practices, Indigenous fisheries, IOF students, Ocean ecology, Publications, Research, Tsleil-Waututh Nation, Villy Christensen, whales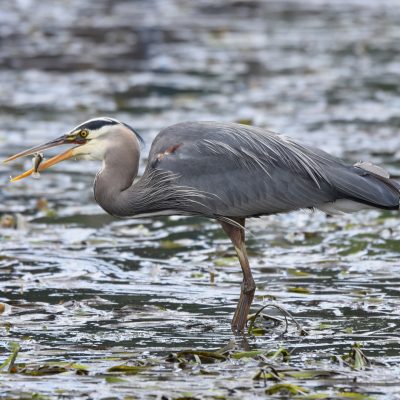 Looking for predators that ate salmon, an Indigenous biologist suggested looking at heron. Discarded tags proved Pacific great blue herons could be scooping up as many as 3-6% of all juvenile salmon.
Posted in 2021, IOFNews, News Release | Tagged with Andrew Trites, birds, British Columbia, Faculty, herons, Indigenous fisheries, IOF students, Marine Mammal Research Unit, Research, salmon, seabirds