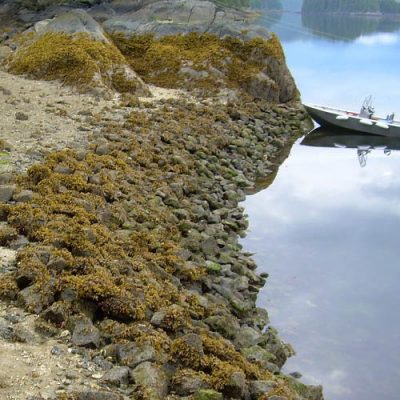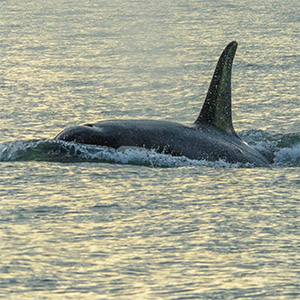 Using methods to detect when the animals are catching prey and to model their energy expenditure will be key to understanding the differences between these neighbouring whale populations.
Posted in 2022, IOFNews, News Release | Tagged with Andrew Trites, Animal movement, Faculty, Marie Auger-Methe, Marine Mammal Research Unit, Research, SERG, statistical ecology, tagging, whales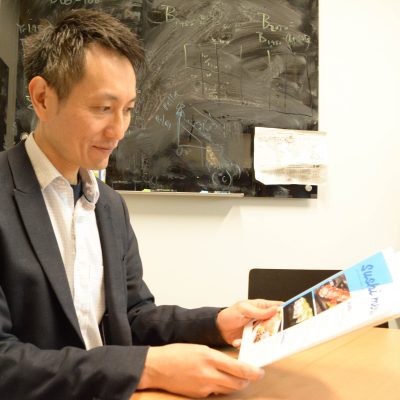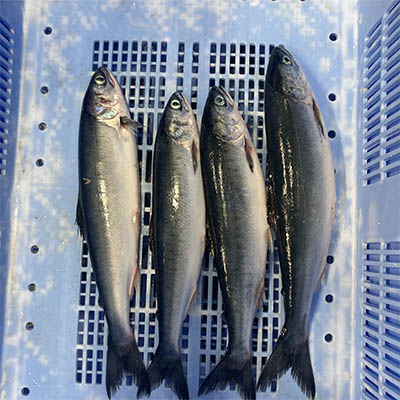 For scientists in the IOF's Pelagic Ecosystems Lab, the trip represents a chance to trace the outline of North Pacific food webs, in which salmon play a central role as both predator and prey.
Posted in 2022, IOFNews, IYSExpedition, News Release | Tagged with Anna McLaskey, Brian Hunt, Faculty, food webs, Genyffer Troina, Gulf of Alaska, International Year of the Salmon, IOF postdoctoral fellows, jellyfish, plankton, Research, salmon, squid, zooplankton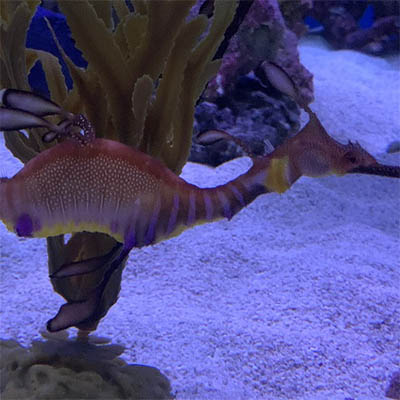 Despite their odd shape, which makes them resemble a tuft of seaweed, common and leafy seadragons grow in the same fashion as other bony fish, new research has found.
Posted in 2022, IOFNews, News Release | Tagged with Daniel Pauly, Faculty, IOF students, physiology, Research, Sea Around Us, seadragons, seahorses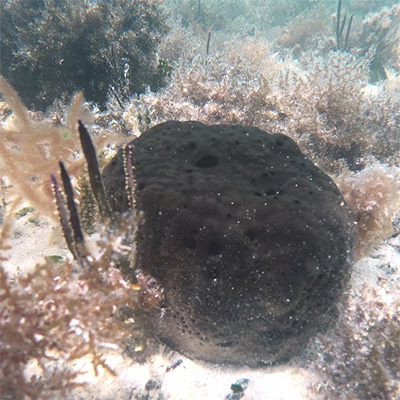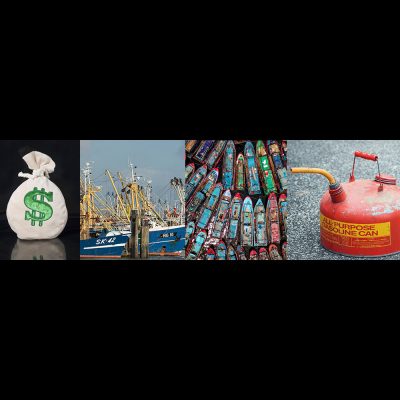 The video of this webinar is now available. Open this page to view.
Posted in 2022, IOFNews, News Release, Webinars | Tagged with Anna Schuhbauer, Daniel Skerritt, Faculty, fishing practices, Industrial fishing, Overfishing, Rashid Sumaila, Research, Small-scale fisheries, Subsidies, Sustainability, Sustainable Development Goals (SDG), webinar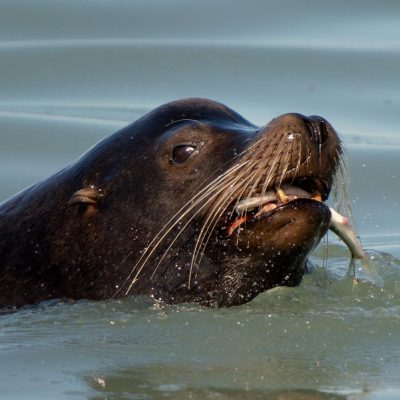 What they found helps illuminate the study of microplastics in the ocean, an area of pollution research that is garnering lots of attention due to the many unknowns about how these particles damage the health of organisms that ingest them.
Posted in 2022, IOFNews, News Release | Tagged with Aboriginal fisheries, Brian Hunt, British Columbia, Coastline, Faculty, Herring, Indigenous fisheries, IOF Research Associates, Juan Jose Alava, Pelagic Ecosystems Lab, plankton, plastic, pollution, Research, zooplankton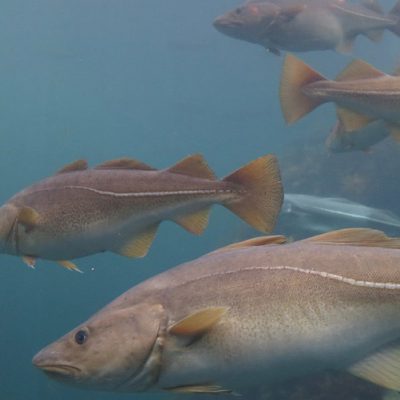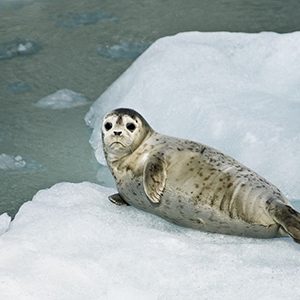 Two new studies by Dr. David Rosen answer the question: "How much fish does a seal need?"
Posted in 2022, IOFNews, News Release | Tagged with David Rosen, Faculty, Marine Mammal Research Unit, Marine mammals, MMean Lab, physiology, pinnipeds, Research, seals, Vancouver Aquarium