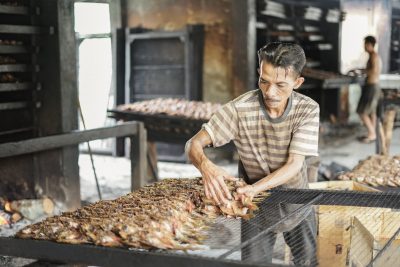 This could be reduced to a roughly 10% decline if the world were to meet the Paris Agreement targets of limiting global warming to 1.5 to 2 degrees Celsius – which recent reports have shown we're not on track to achieve.
Posted in 2023, IOFNews, News Release | Tagged with Aquaculture, CORU, diet, Faculty, IOF postdoctoral fellows, mariculture, Muhammed Oyinlola, nutrition, Paris Agreement, Research, Sea Around Us, seafood, Solving FCB, William Cheung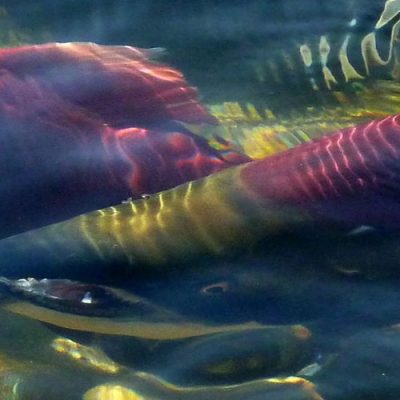 The sockeye population has been in decline for a century – since 1913, returns in the Skeena River have dropped by 75% – and while there are many factors at play, says Dr. William Cheung, "climate change is definitely one of them."
Posted in 2022, IOFNews, News Release | Tagged with British Columbia, Christopher Harley, CORU, ecosystems, Faculty, Indigenous fisheries, Indigenous Knowledge, Marine ecosystems, Research, salmon, seafood, shellfish, William Cheung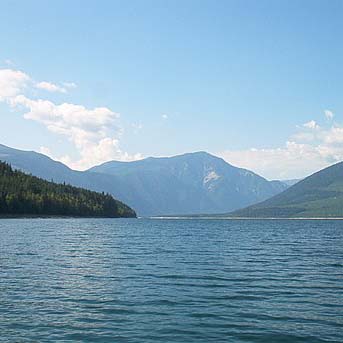 In the face of declining fish stocks like sockeye salmon, marine heatwaves and massive coastal die-offs, it can sometimes feel as though protecting our ocean ecosystems is a hopeless task. But there are things we can do.
Posted in 2022, IOFNews, News Release | Tagged with Biodiversity, carbon footprint, Christopher Harley, Climate change, ecosystems, Marine ecosystems, Microplastics, plastic, seafood, William Cheung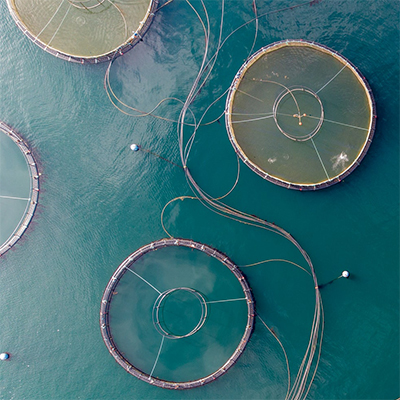 If we continue to burn fossil fuels at our current rate, the amount of seafood able to be farmed sustainably will increase by only 8% by 2050, and decline by 16% by 2090.
Posted in 2021, IOFNews, News Release | Tagged with Aquaculture, Climate change, Colette Wabnitz, CORU, fish, fish farms, fishmeal, Gabriel Reygondeau, mariculture, Muhammed Oyinlola, mussels, salmon, seafood, shellfish, Vicky Lam, William Cheung