Archives by date
You are browsing the site archives by date.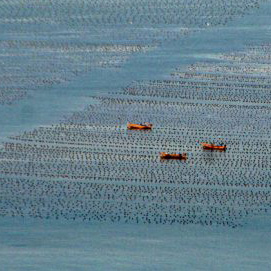 This report documents a newly developed model to project future pathways to seafood sustainability under global change.
Posted in 2019, IOFNews, News Release, Research | Tagged with Andrés Cisneros-Montemayor, Colette Wabnitz, CORU, Faculty, FCRR, Gabriel Reygondeau, IOF postdoctoral fellows, IOF Research Associates, IOF students, Lydia Teh, Muhammed Oyinlola, Nereus Program, Oa Li Chen, Publications, Research, Vicky Lam, William Cheung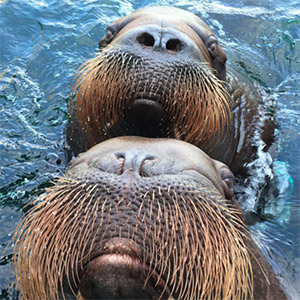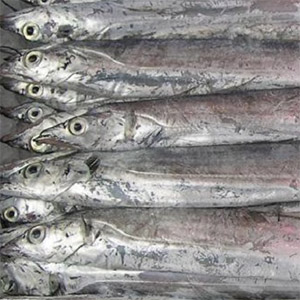 Fish that are highly valued by Chinese consumers, such as largehead hairtail, would grow in value and in amounts caught if industrial fisheries increased the mesh size of their nets
Posted in 2019, IOFNews, News Release | Tagged with Daniel Pauly, Faculty, fish, fishing gear, fishing practices, Research, Sea Around Us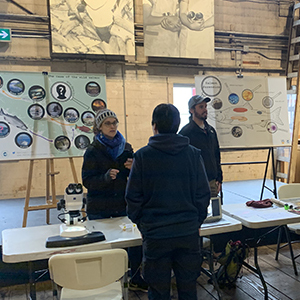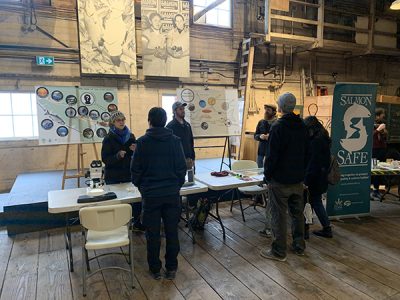 Salmon Science Expo at the Gulf of Georgia Cannery.
Posted in SalmonExpo | Tagged with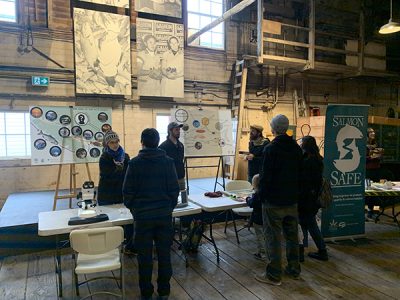 Vanessa Fladmark, Jacob Lerner and Thomas Smith (l to r) talk salmon science
Posted in SalmonExpo | Tagged with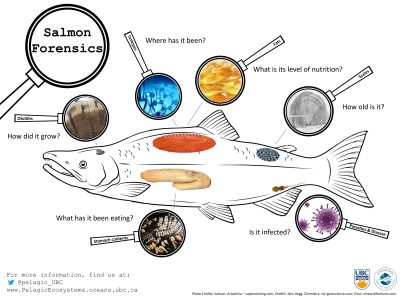 This poster was created by Vanessa Fladmark, Sam James, Jacob Lerner, Thomas Smith, Caroline Graham, and David Costalago. (Click to see full slide)
Posted in SalmonExpo | Tagged with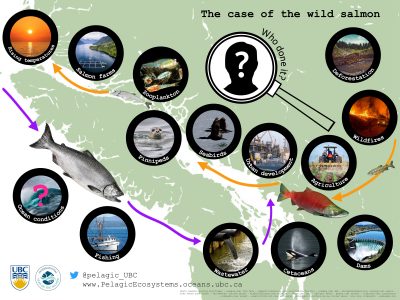 This poster was created by Vanessa Fladmark, Sam James, Jacob Lerner, Thomas Smith, Caroline Graham, and David Costalago. (Click to see full slide)
Posted in SalmonExpo | Tagged with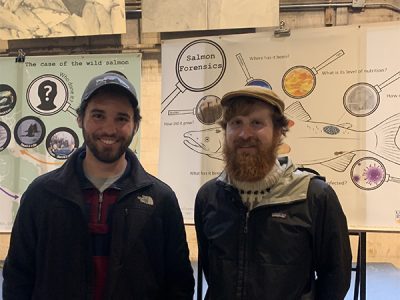 Jacob Lerner and Thomas Smith at Salmon Science Expo
Posted in SalmonExpo | Tagged with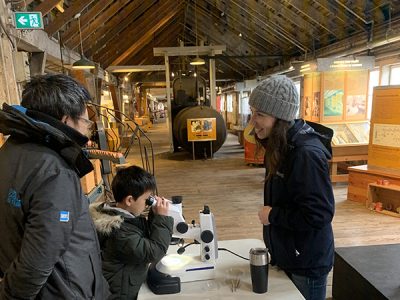 Samantha James talks with visitors to the Salmon Science Expo. Photo: Brian Hunt
Posted in SalmonExpo | Tagged with