Marine Mammal Research Unit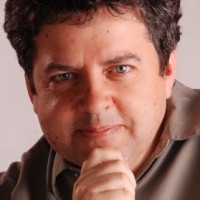 Trites has been studying marine mammals (primarily Steller sea lions, harbour seals, northern fur seals, and killer whales), in the North Pacific for over 30 years.
By katycame on June 12, 2018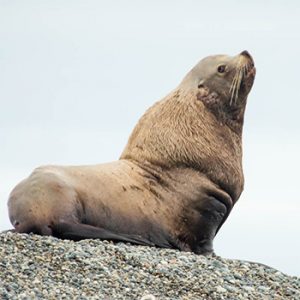 The goal is to provide a quick, reliable tool that can be used to evaluate the physiological status of Steller sea lions and other pinnipeds in the field.
By katycame on May 10, 2018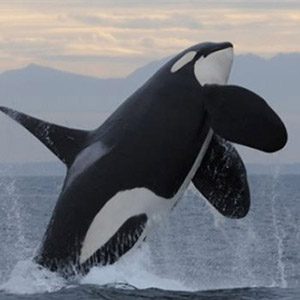 Andrew Trites and Brian Hunt are co-PIs on the project to examine how changes in the food web affect the abundance and quality of Chinook salmon in critical habitat areas of the Southern Resident Killer Whale
By katycame on March 15, 2018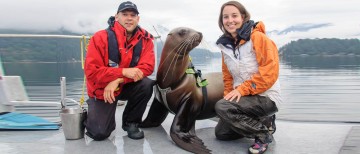 This year marks the ten-year anniversary of the MMRU Open Water Research Station, a floating laboratory at the centre of a ground-breaking scientific collaboration that has significantly advanced understanding of how nutritionally stressed Steller sea lions forage in the wild.
By katycame on January 23, 2017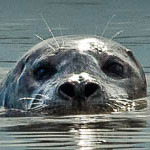 The entire event is being broadcast live on YouTube, Saturday, November 26 from 9:30 a.m. to 5:00 p.m. Pacific Time.
By katycame on November 25, 2016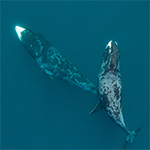 Research team, including UBC zoology PhD candidate Sarah Fortune, undertook what is believed to be the first intensive effort to study bowhead whales with the use of an aerial drone in the Eastern Canadian Arctic.
By katycame on October 20, 2016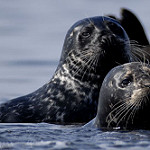 A promising new technique called DNA metabarcoding, can be used to identify specific marker genes in seal droppings. This sophisticated technique indicates what types of fish – and in what quantity – are preyed on by some of the 40,000 harbor seals that make their home in the Strait of Georgia.
By katycame on July 25, 2016