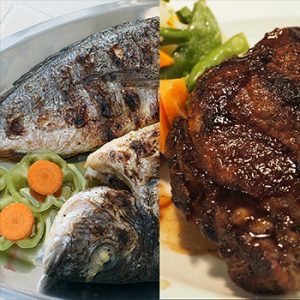 Choosing fish over pork, beef or lamb can be a more sustainable choice as fewer greenhouse gas emissions are produced.
By katycame on April 3, 2018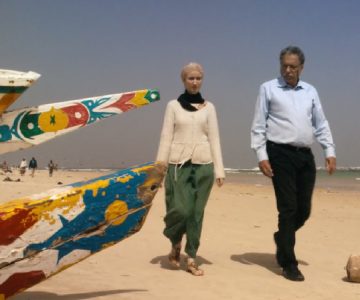 The award-winning ocean conservation film will screen at UBC on April 28, 2017. RSVP REQUIRED.
By katycame on April 3, 2017
New research supports the creation of more marine reserves in the world's oceans because fish can evolve to be more cautious and stay away from fishing nets.
By katycame on March 21, 2017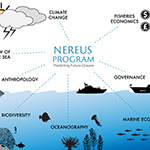 Coastal indigenous communities eat 15 times more seafood than non-indigenous people in the same country says article from NF-UBC Nereus Program.
By katycame on January 31, 2017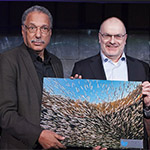 Dr. Daniel Pauly and Dr. Dirk Zeller received the Ocean Award in the Science category for their contributions to marine conservation and ocean health.
By katycame on January 11, 2017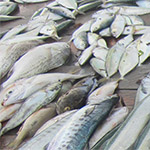 The researchers found that some oceans are more sensitive to changes in temperature, and will have substantially larger gains from achieving the Paris Agreement.
By katycame on December 22, 2016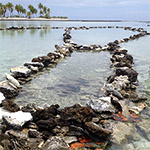 In the first global-scale analysis of its kind, the study estimated that coastal Indigenous people consume 74 kilograms of seafood per capita, compared to the global average of 19 kilograms.
By katycame on December 2, 2016
The Global Atlas of Marine Fisheries, released by IOF's Sea Around Us project, looks at global catches, country-by-country, and explores the consequences of this decline, food security, and the steps that can be taken to ease the situation.
By katycame on November 15, 2016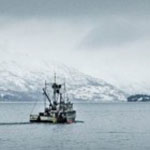 Global fish catches peaked in 1996, while the Earth's human population is expected to rise through 2050, from the current 7.3 billion to between nine and 10 billion.
By balma on June 15, 2016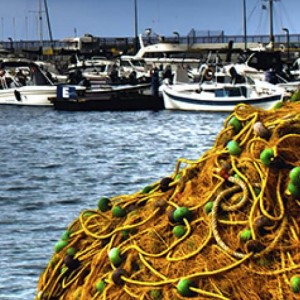 Countries drastically underreport the number of fish caught worldwide, according to a new study, and the numbers obscure a significant decline in the total catch.
By staff on January 19, 2016