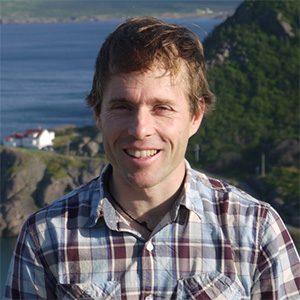 Bennett is a postdoctoral fellow with the OceanCanada partnership and won this award for advancing the role of social science on conservation policy
By katycame on June 6, 2018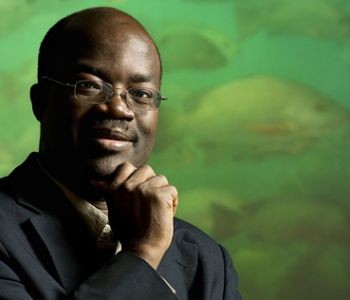 He was presented with this prestigious award at a ceremony in Stockholm, Sweden on November 29, 2017.
By katycame on November 30, 2017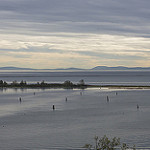 Indigenous and coastal communities in Canada are increasingly finding that the ocean and marine resources are off limits.
By katycame on November 30, 2017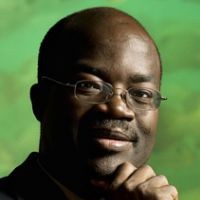 The 2017 Volvo Environment Prize has been awarded to Dr. Rashid Sumaila, professor in UBC's Institute for the Oceans and Fisheries for his innovative work in fisheries economics and sustainable governance of ocean resources.
By katycame on October 16, 2017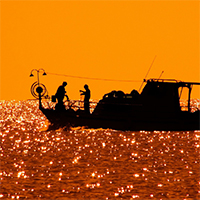 Large-scale fisheries receive about four times more subsidies than their small-scale counterparts, with up to 60 per cent of those subsidies promoting overfishing.
By katycame on June 1, 2017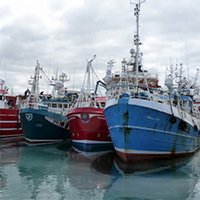 Seafood exceeds the trade value of sugar, maize, coffee, rice and cocoa combined. But where is this seafood going and who is most benefiting?
By katycame on May 17, 2017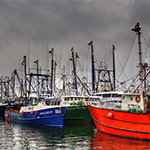 Global fisheries stand to lose approximately $10 billion of their annual revenue by 2050 if climate change continues unchecked, and countries that are most dependent on fisheries for food will be the hardest hit, finds new UBC research.
By katycame on September 15, 2016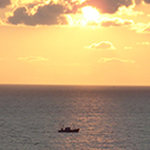 Strengthening governance and closing the high seas to fishing increased the resilience of coastal countries to climate change, especially in tropical countries where there is a high dependence on fisheries for food and livelihood.
By katycame on August 30, 2016
In one of the largest global studies of its kind, researchers conducted over 6,000 reef surveys in 46 countries across the globe, and discovered 15 locations where there were a lot more fish on coral reefs than expected.
By balma on June 17, 2016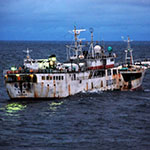 Illegal fishing is a major problem that siphons an estimated $10 to 20 billion annually from the global economy, and causes millions of tonnes of fish to disappear from the oceans.
By balma on June 6, 2016