The research voyage focused on establishing the relationship between open ocean production and coastal fisheries off southeastern Australia.
By katycame on October 20, 2017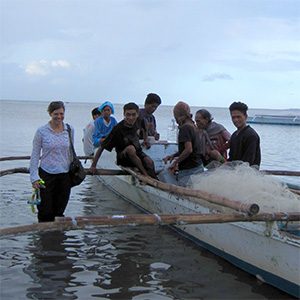 "We found that the influence from small-scale fisheries is far from small," said Jennifer Selgrath, lead author.
By katycame on September 13, 2017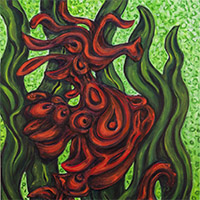 An awareness program focused on the preservation of this species in South Florida is underway.
By katycame on April 20, 2017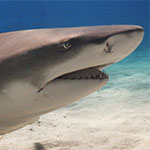 MSc candidate Madeline Cashion hopes her research on shark fishing in the Mediterranean and Black Seas could eventually help us understand the global catch of this species.
By katycame on March 13, 2017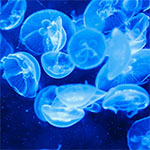 Lucas Brotz is making a name for himself as Canada's foremost jellyfish researcher. For the past 10 years he has studied their population dynamics and the growth of jellyfish fishing globally.
By katycame on February 28, 2017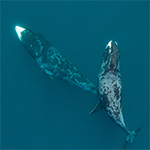 Research team, including UBC zoology PhD candidate Sarah Fortune, undertook what is believed to be the first intensive effort to study bowhead whales with the use of an aerial drone in the Eastern Canadian Arctic.
By katycame on October 20, 2016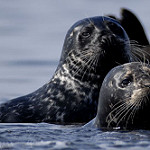 A promising new technique called DNA metabarcoding, can be used to identify specific marker genes in seal droppings. This sophisticated technique indicates what types of fish – and in what quantity – are preyed on by some of the 40,000 harbor seals that make their home in the Strait of Georgia.
By katycame on July 25, 2016

The study finds that coastal First Nations communities could suffer economic losses between $6.7 and $12 million annually by 2050.
By balma on January 13, 2016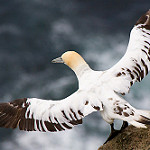 The dramatic decline is caused by a variety of factors including overfishing of the fish seabirds rely on for food, birds getting tangled in fishing gear, plastic and oil pollution, introduction of non-native predators to seabird colonies, destruction and changes to seabird habitat, and environmental and ecological changes caused by climate change.
By balma on July 9, 2015