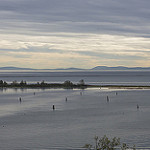 Indigenous and coastal communities in Canada are increasingly finding that the ocean and marine resources are off limits.
By katycame on November 30, 2017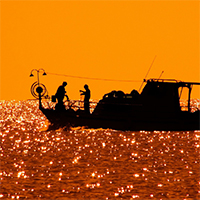 Large-scale fisheries receive about four times more subsidies than their small-scale counterparts, with up to 60 per cent of those subsidies promoting overfishing.
By katycame on June 1, 2017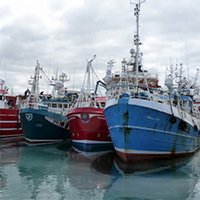 Seafood exceeds the trade value of sugar, maize, coffee, rice and cocoa combined. But where is this seafood going and who is most benefiting?
By katycame on May 17, 2017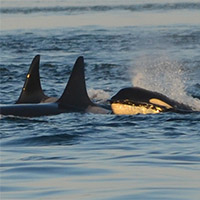 Human contaminants, exacerbated by climate change, are impacting polar bears, killer whales.
By katycame on April 27, 2017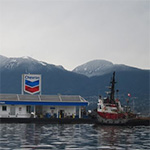 Postdoctoral and Nereus Program fellow, Vick Lam, discusses how fuel use both contributes to climate change, and in a vicious circle, climate change could also increase fuel use in fishing.
By katycame on March 17, 2017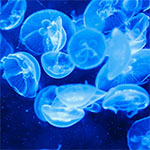 Lucas Brotz is making a name for himself as Canada's foremost jellyfish researcher. For the past 10 years he has studied their population dynamics and the growth of jellyfish fishing globally.
By katycame on February 28, 2017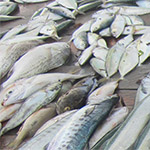 The researchers found that some oceans are more sensitive to changes in temperature, and will have substantially larger gains from achieving the Paris Agreement.
By katycame on December 22, 2016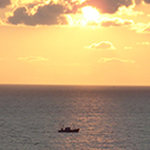 Strengthening governance and closing the high seas to fishing increased the resilience of coastal countries to climate change, especially in tropical countries where there is a high dependence on fisheries for food and livelihood.
By katycame on August 30, 2016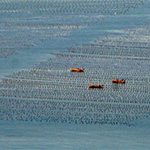 Is aquaculture – the farming of aquatic species – a viable and economically sustainable food security solution? With an average growth rate of about 8.8%, aquaculture has proven to be the fastest growing agro-food sector in the world, however the industry has a bad image. PhD candidate and Nereus Fellow (UBC) Muhammed Oyinlola discusses.
By katycame on July 29, 2016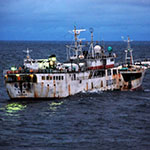 Illegal fishing is a major problem that siphons an estimated $10 to 20 billion annually from the global economy, and causes millions of tonnes of fish to disappear from the oceans.
By balma on June 6, 2016